British Keelboat League - Scottish qualifier
Published 17:11 on 2 May 2017
The British Keelboat League is a fantastic format focused on lots of races in matched small keelboats (Sonars, J70s, 707s etc).

14 races on Saturday with 12-15kts and only 2 races on Sunday (gusting 30kts), our 4 Corinthians landed a 4th place, coming behind host club "Royal Northern and Clyde Yacht Club" and the "Scottish Keelboar Academy", last weekend up in Scotland.

Sundays gusts saw some snapped mast and spreaders, but our crews damage deposit was safe.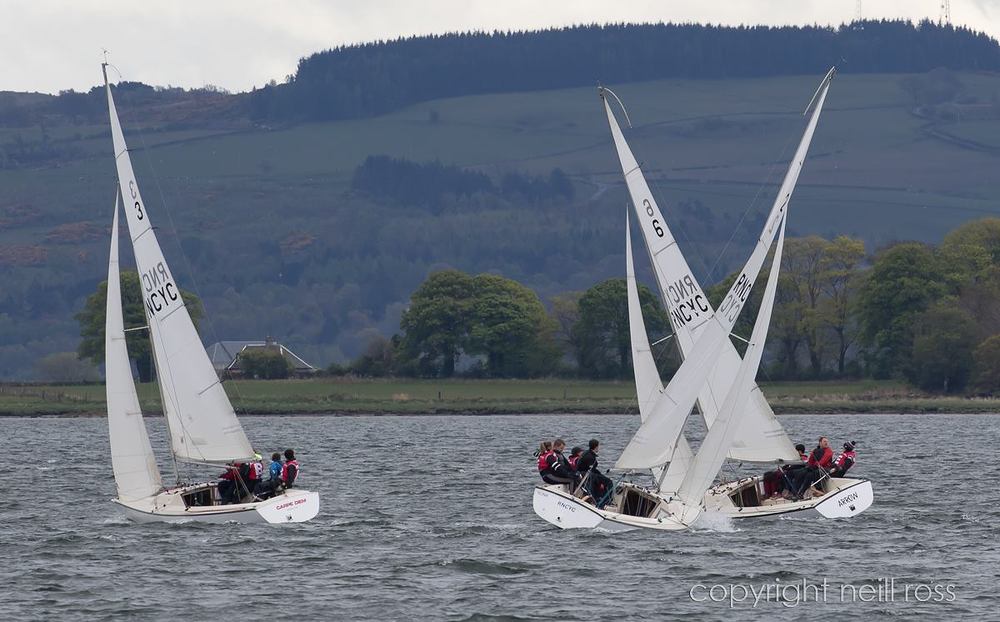 Last updated 15:38 on 15 July 2021