Who needs the Med when you've got...Scotland!
Published 19:09 on 12 Sep 2022
Scotland land of legends, Loch Ness monsters, highlands, lowlands and London Corinthians! Or at least, it was for some of us in mid-June, when just under 30 intrepid club members headed north for a week of sailing in the outer reaches of the Clyde.
Following an early morning flight to Glasgow, we all headed off to the port of Largs to pick up our four chartered yachts. Another early morning then saw us head off into Scotland's traditional mix of weather glimpses of sun and blue sky, plus scudding clouds, gusts and squalls..all making up a great first day's sailing along the outer Clyde to anchor at Lamlash on the Isle of Arran's southern tip for our first stop.
The following day saw us batter into a strong headwind, all the while scanning the seas for dolphins and nuclear subs (the UK's main nuclear submarine base is just a few nautical miles up the coast). Our crew got one out of two spotting a dolphin but missing out on the sub (maybe no bad thing?). We then arrived at Campbeltown on the Mull of Kintyre, but didn't spot Paul McCartney either(maybe no bad thing?)
What we did spot though was a chance to do some whisky tasting.
So we did!
And following our distillery tour, we then had more of the local tipple (rude not to!), and joined the other crews for a group meal at an absolutely tremendous restaurant ('Number 42') thanks Neil Cox for organizing a truly excellent meal!
Another day's sailing took us further up the sound to anchor at Lochranza, on the West coast of Arran. It's a stunning anchorage clear water, emerald-green hillsides, an old Scottish castle - all set off by the sun and blue skies that welcomed us.
The following day, a relatively short sail to Tarbert on Loch Fyne, and then another short hop the following day to Tighnabruaich both enjoyable sails, at times accompanied by beautiful old yachts and 'square riggers' gathering for a 'classic' sail festival.
Our final day then took us back to Largs, and proved to be the best sailing day of the trip beginning with little visibility or wind, but quickly becoming a day of great broad and beam reaching in F4-5, some relatively tricky passages at times, all under strong sun and blue skies.the perfect way to end the trip!
Thanks to all the skippers and crews for making it such fun, as well as those involved in planning and organising itam raising a wee glass to you all now!
Photos courtesy of Derrick Evans and Robyn Griffith-Jones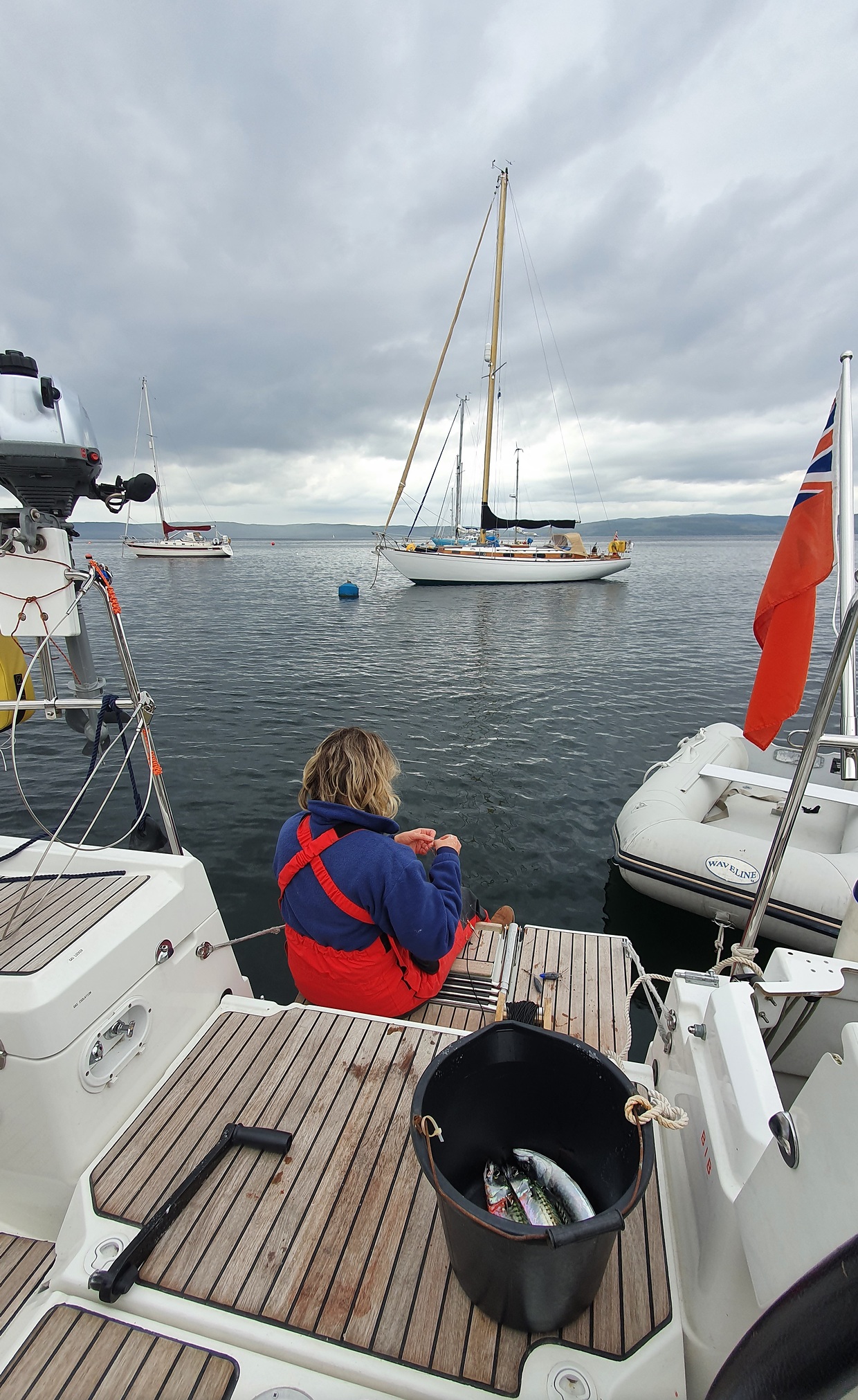 Last updated 12:51 on 18 January 2023