Mile Builder Cruising
21st - 24 April
If you are looking to build your mileage, stamina or skills this is the weekend for you!
This April mile builder is an opportunity to test your sea legs and probably notch up an over-night cross channel voyage. We are planning to take three boats across the Channel and back over the weekend, clocking up approximately 140 NM.
The plan would be to meet on Thursday down at Hamble, in good time to take advantage of the tides.
Our target destination will be the scenic harbour of Braye on the island of Alderney, the Channel Islands' most northerly port. (Subject to conditions and forecast)British travel writers regularly put Alderney, the third largest Channel Island, on their list of hidden coastal gems with
"white-gold beaches, cliff paths, puffins, palm-like cabbage trees, crumbling Victorian forts and views of mainland France."
Braye harbour is on the edge of a quiet, sandy beach and a short walk from St Anne, the island's capital.
With a population of nearly two and a half thousand Alderney is celebrated as an unspoiled corner of Britain.
Crew can be sure of a more varied and nature rich encounter than most of us currently experience from within our domestic cage.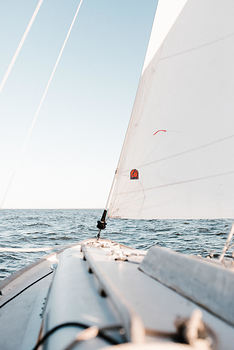 COST: The provisional cost for this weekend will be £250 per person, not including moorings, fuel and food.
Please note: This is a cruising mile builder with a qualified Club Skipper and not a Mile Builder with professional instruction (please see Offshore Practical Courses for these)

All general queries, terms & conditions can be found on the club website at www.lcsc.org.uk/yacht-cruises/yachting-general

Tickets
This event has sold out, however you may still place bookings to be added to the waiting list. You will not be charged for your booking unless a space becomes available.
Any available tickets are member only.
Last updated 9:26am on 31 January 2022